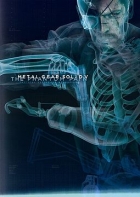 Metal Gear Solid V: The Phantom Pain is an action-adventure game developed by Kojima Productions and published by Konami for Playstation 3, Playstation 4, Xbox 360, Xbox One. A sequel to Metal Gear Solid V: Ground Zeroes, the game features new stealth actions, real passage of time, weather and environmental changes, and open-world gameplay.
In the aftermath of the events in Ground Zeroes, Big Boss falls into a coma for nine years and upon awakening forms a new mercenary group, the Diamond Dogs, assuming the codename "Punished Snake". In search of the men responsible for MSF's destruction, he ventures to Afghanistan during the Soviet war, where he encounters former rival, Ocelot. While initially driven to exact revenge, he soon unearths a plot by the Cipher organization to develop a weapon with the potential to surpass even the Metal Gear system.
Metal Gear Solid V: The Phantom Pain Brainwaves
1 day ago, 0 replies

March 18th, 2014 is the date that Metal Gear Solid V: Ground Zeroes will launch for PlayStation 3, PlayStation...

17 days ago, 1 replies

Remember last week, when it was teased that the PlayStation 3 and 4 versions of Metal Gear Solid V: Ground...

26 days ago, 0 replies

The first half of the Metal Gear Solid V duology, Ground Zeroes, will be available for the Xbox 360,...
Share Metal Gear Solid V: The Phantom Pain with others
Metal Gear Solid V: The Phantom Pain