Beyond: Two Souls is broken into twenty-four chapters which make up Jodie Holmes' life. The story follows her growth over time and her developing connection with the supernatural being Aiden. The chapters are presented in a broken order, which then make up a chronological timeline. The game starts with a prologue, which chronologically comes after all the gameplay. The entirety of the gameplay therefore goes toward that point.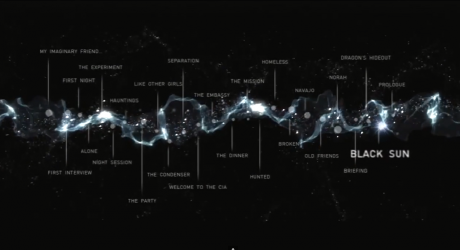 Chronilogically, the story starts with Jodie as a child. She is being raised by Philip and Susan Holmes, her adoptive parents. However, as Aiden begins acting out more, they send her off to a supernatural research institute wheere she remains under the watch of Nathan Dawkins and Cole Freeman. While she is still young, she encounters the ghosts of Nathan Dawkins' family shortly before he finds out they have died.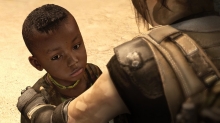 During her time at the research facility, she is tasked with shutting down a condenser which had released monsters from the Infraworld, the place where all deceased souls go. After this, she is forcibly sent off to join the CIA. After being trained, she is sent off to Somalia to kill a political leader. However, after learning that the CIA lied about his identity, she escapes, only to become homeless and hunted down.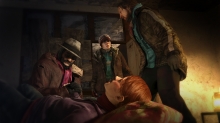 While homeless, she befriends a group of people, who see her powers as miraculous. They move into an abandoned building, which eventually catches fire. Jodie saves the others but goes into a coma, but is still hunted when she awakes. She encounters a Navajo ranch, where the family befriends her. Here, she helps defeat an Infraworld monster that had been haunting the ranch.
Afterward, she visits her comatose mother, only to be recaptured by the CIA. They force her to go on another mission to Kazirstan, where she must shut down another condenser. Yet when she returns, she is again betrayed by the CIA, but is saved by CIA Agent Ryan Clayton.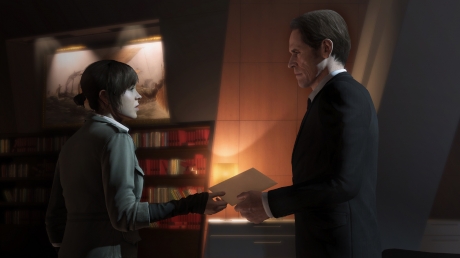 Nathan Dawkins, in a fit of madness over wanting to bring back his family, opens the CIAs condenser, leaving Jodie, Cole and Ryan to try to shut it down. Once Jodie is in the center of the condenser, she reaches the prologue, the point at which she has to choose whether to return to the human realm or join the Infraworld.