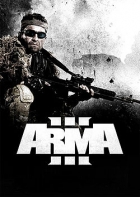 ArmA III is an upcoming military-simulation video game developed and published by Bohemia Interactive exclusively for the PC.
It is the third installment of the ArmA series, and is built around the new Real Virtuality 4 engine. The game is expected to be released sometime in 2013.
ArmA III Brainwaves
21st January, 1 replies

Bohemia Interactive has released the second episode of the official campaign for Arma 3 titled 'Adapt'....
Share ArmA III with others