=== Visit the taming guide to match pets with the right pet food ===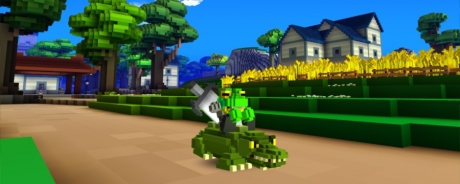 Pets are friendly mobs whose primary purpose is to defend the character they're accompanying. They are equippable, as is the case with most items.
Pets will attack enemies that their owners have dealt the most damage to. For example, if one is fighting two separate enemies, the pet will attack the one who has taken the most damage from that player. Pets can be tamed if one finds and offers them their favorite foods. Pets favorite foods can be found as drops or in the general store.
Pets that spawn inside cities are friendly; potential pets that spawn outside of cities can be either neutral or hostile.
Pets can be called back to their owners using the T key. If in combat, the pet will stop fighting and return to its owner.
Pets will be stored in the pet tab once more than one pet is tamed.
Pets that are too far/stuck can be teleported to the player by unequipping the pet from the 'Pet' slot and re-equipping it, or simply by pressing the T key to call them.
Pets have 5 water drops below their name. This is their stamina; if it runs out, the player will not be able to ride their pet any more. Stamina for pets can be refilled at any water source.
Pets are not lost forever once they die, they simply re-spawn out of the player.
Categories
There are five main types of pet:
Melee pets are the most common pets and attack from close range.
Ranged pets can shoot projectiles from a distance.
Tank pets deal less damage but have higher endurance and generate more aggro.
Healer pets have healing abilities to heal their master and friends.
Mount pets are ridable and enable fast traveling.
Taming
Most animals and some monsters in Cube World can be tamed. In order to tame a pet, you need to feed it with it's favorite food. The challenge is to find out which food a pet likes and to obtain the food.
See the taming guide for more info.
Leveling
Pets gain experience when Mobs are killed (but your pet need to be alive when the mob is killed to gain the experience). A pet will receive the same experience as their master receives. This appears to be broken sometimes while playing in parties. Pets keep their level and experience when stored.
Pet Naming
To rename a pet, press the return key (Enter) to bring up the chat and type: /namepet <name> (<name> being the desired name of the pet). If desired, to add spaces in a pet's name, press the Spacebar then hold Ctrl and press the Backspace key. The game thinks there is no longer a space there, but there is, allowing one to give a pet a longer name like "Terry the Great". This method may be changed in future updates.
Pet Stamina
Pet stamina are shown as 5 blue water droplet icons and depletes over time when riding. When all icons disappear the pet is not mountable for a period of time until a stamina icon is visible again. Pet stamina regenerates almost immediately when on water.
Pet Food
Pet Food is a special food item required for taming mobs and pets.
A full list of pets is shown below.