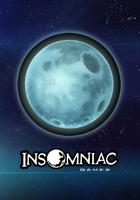 Insomniac Games is an American independent video game developer located in Burbank, California. Insomniac Games Founded by Ted Price in 1994. after their first game Disruptor they has released fifteen games for PlayStation, PlayStation 2, and PlayStation 3 as a Sonys second party Developer.
Insomniac Games Brainwaves
17 days ago, 0 replies

Insomniac Games confirmed this weekend that fans of the Resistance series have very little time left...

14th November, 0 replies

Insomniac Games is asking for support for 20 year old intern Ana Kessel, who was badly injured in a car...

16th October, 0 replies

Insomniac Games has added a sweetener for those who purchase a physical copy of Ratchet & Clank: Into...
Share Insomniac Games with others