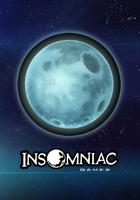 Insomniac Games is an American independent video game developer located in Burbank, California. Insomniac Games Founded by Ted Price in 1994. after their first game Disruptor they has released fifteen games for PlayStation, PlayStation 2, and PlayStation 3 as a Sonys second party Developer.
Insomniac Games Brainwaves
14 days ago, 0 replies

The remake of the classic PlayStation game Ratchet & Clank will be released Spring 2016, Insomniac Games'...

11th January, 0 replies

Music is one of the most important aspects of a game's presentation. Music can incite excitement, fear,...

9th January, 0 replies

Even gamers who don't enjoy modern shooters must admit that 2014 was a genuinely good year for the shooter...
Share Insomniac Games with others