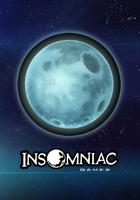 Insomniac Games is an American independent video game developer located in Burbank, California. Insomniac Games Founded by Ted Price in 1994. after their first game Disruptor they has released fifteen games for PlayStation, PlayStation 2, and PlayStation 3 as a Sonys second party Developer.
Insomniac Games Brainwaves
13th August, 0 replies

During Microsoft's Gamescom 2014 press conference, Insomniac Games CEO Ted Price announced that the company's...

5th August, 0 replies

Since last November gamers have been clamoring for white versions of Sony and Microsoft's new consoles....

21st June, 0 replies

Sunset Overdrive was the big draw at Microsoft's massive booth at this year's E3. That generous showing...
Share Insomniac Games with others