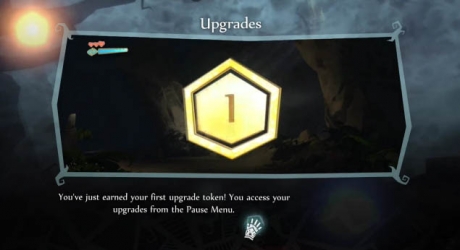 As the player kills enemies they gain Life Force. When enough Life Force is collected, the player can pause the game, by holding their left arm straight out, and selecting Upgrades.
So far there are 2 known upgrade types:
Bolt upgrades change the basic "Bolt" spell to make it more powerful, while Gauntlet upgrades give you more Mana and allow you to cast more spells in a row without needing a break to charge.