The Story So Far...
It has been fifty years since the events of Fable III. On their way south of Bowerstone for the summer, a tribe of Dwellers is engulfed in a terrible storm. a young man, Gabriel, is cut off when the bridge they're crossing crumbles.
(Note that the story has changed from early images when Gabriel is separated when he falls asleep).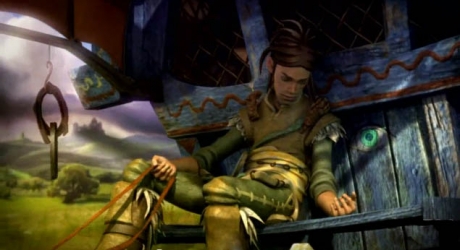 Forced to travel on alone, Gabriel meets the mysterious Seer Theresa, and is soon swept up in the battle against a darkness that threatens to consume Albion forever.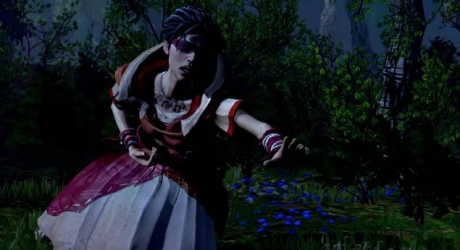 Aided by Theresa, Gabriel discovers ancient gauntlets that grant great power... to heal, and to destroy.