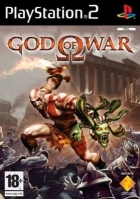 God War is an action-adventure game developed by SCE Studios Santa Monica exclusively for the PS2. It was announced on May 11th 2004, it was released in North America on March 22, 2005, in Europe July 8, 2005 and Japan November 17th, 2005. It was highly acclaimed by critics and is currently slated for re-release as part of the God of War HD Collection for PlayStation Vita.
There were many more additions to the God of War series. God of War II, God of War: Chains of Olympus, God of War: Ghost of Sparta, God of War III, and now the newly announced God of War: Ascensions.
God of War Brainwaves
19th March, 1 replies

IGN reported yesterday that famed developer for Sony Santa Monica, Stig Asmussen, has left Sony Santa...

21st March, 8 replies

the new God Of War actually sold less than half that of 2010's God Of War III during its first week.God...
Share God of War with others