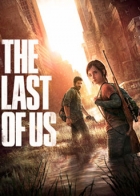 The Last of Us is an action-adventure post-apocalyptic third-person survival horror game developed by Naughty Dog exclusively for the PlayStation 3. The game follows the story of Joel, a middle-aged black-marketeer, and Ellie, a brave teenage girl, as they work together to survive in cities reclaimed by nature, decimated by plague, and littered with gangs and other hostile survivors.
Two decades after a cordyceps-type fungus has infected millions, nature has gradually retaken the abandoned cities and towns. Survivors are hemmed inside quarantine zones, completely under the heel of the United States military, with order and screening for any infected being viciously maintained under martial law. Joel finds himself responsible for the young Ellie, whom he has promised an old friend he will get away from the harsh regime to a resistance group known as the Fireflies.
The Last of Us Brainwaves
27th September, 1 replies

Eric Monacelli, Community Strategist at Naughty Dog today revealed the developer's DLC plans for The...
Share The Last of Us with others