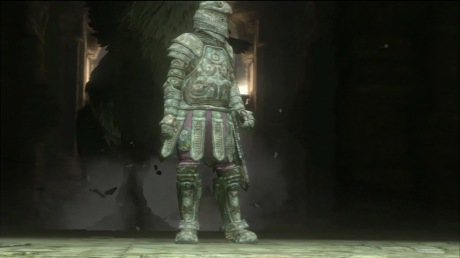 The Armored Knights are, thus far, the only enemies to be revealed for the game.
They pose little threat to the Trico, but can easily overpower the boy (and he cannot directly attack the Knights), so he has to use stealth to avoid them, or tricks and Trico to defeat them.
Thier motivations are unknown, though they do not appear to be human (in one of the trailers for the game Trico is seen attacking one and causing it to disintegrate and showing nothing inside the armour).
The background to the Armored Knights stretches back Team Ico's first game - Ico. In Ico, the Queen's Castle is inhabited by shadow creatures, and they make up the most common enemies in the game. Originally they were not shadow creatures at all, but knights with horned helmets. Whilst the shadow creatures could be defeated quite easily in one on one combat by Ico, the original foes would easily be able to overpower Ico, who would have to use the castle's complex architecture to gain an advantage (for example by attacking them from high or low ground where he could not be reached and then tying them up).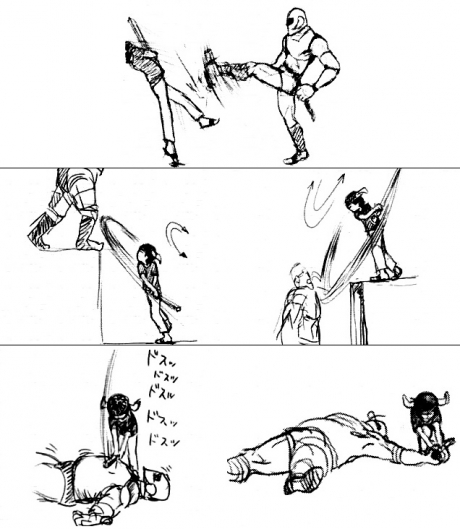 This design, illustrated by the concept art above, was ultimately scrapped because it would have requried the Castle to be significantly re-designed and didn't quite fit the tone of the Queen and her minions. The Last Guardian sees the return of these Armored Knights.