Thief was one of the defining games of the modern stealth genre and, as such, will have several mechanics making a return. Despite its status, it will have been a decade between Thief releases and so several mechanics have been borrowed from more contemporary stealth games such as the recent Hitman: Absolution, whilst a number of other elemtns have been scaled back.
Stealth
The most classic of stealth mechanics is simply the ability to hide in the dark. Using hiding spots and darkness, Garrett is able to hide in many areas just by careful placement. When hidden, the edges of the screen will have a slight purple tint to them which indicates that Garrett has been "Cloaked".
When cloaked, Garrett won't be noticed by a simple, cursory inspection but players should be aware that it won't hold up to direct inspection if guards are alerted.
The guards will be much more intelligent in Thief and won't simply walk around and glance to find you, they will look inside of barrels and behind objects. Guards in Thief are also aware of the topography and make-up of their surroundings and will evaluate likely hiding spots for an enterprising thief. Different enemies will also have different levels of intelligence; searching in different areas for Garrett.
Bow
If Thief is known for any particular tool, it's Garrett's quiver full of tricks. Garrett will carry a collapsable bow (based on a real working bow!) that can be used with simple arrows or a variety of trick arrows. Amongst these trick arrows are the dry ice arrows (which replace water arrows) and allow Garrett to put out torches, or the smoke arrow, which is designed to draw a guard's attention.
However, don't think it's all trick arrows. Even clever use of the basic arrows can be immensely useful. For instance, it will be possible to cause distractions or hit buttons with the arrows, allowing you to use the environment to your advantage. A demo has been shown where a player shoots a bottle to lure over a guard and then fires another shot hit a switch which drops a gate that traps the guard in a small room.
Combat
If all else fails direct confrontation with guards and other enemies is possible, although true to the franchise's raison detre, Thief's gameplay is primarily concerned with stealth. Combat is considered a final, last resort, and Garrett cannot take on multiple guards at once.
Although the developers wish for combat to be seen as a much tougher route for players to take, they are keen to make it enjoyable and a viable path for making your way through the game.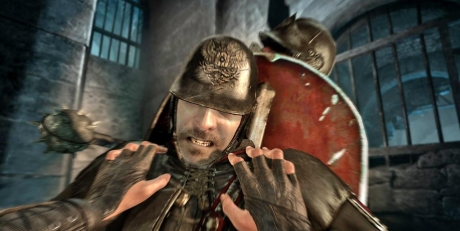 Lockpicking
Lockpicking has returned and will take the form of a mini-game. Players will have to use their lockpick to fiddle with the tumblers inside of locks and then set them in place. Skill with a lockpick will be crucial so that players can get in and out of rooms quickly.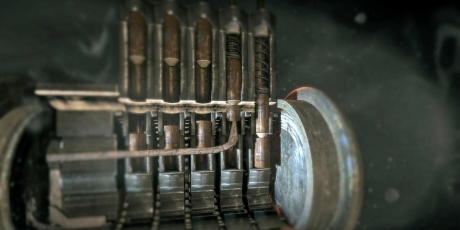 Pickpocketing
Similarly, Garrett is able to pickpot other characters, as well as steal valuables (he is a master thieft after all). Focus (see section below) can be used to slow time, allowing Garrett extra chances to pickpocket someone.
It's also notable that every draw and cupboard in the game can be raided by Garrett, and your Focus ability will even show finger prints on items, allowing you to see which hide-aways are likely to hold the most valuable loot.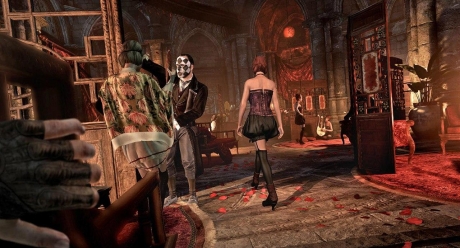 Focus
Focus is a new element to the Thief series that borrows elements from Detective Mode and Instinct Mode from the Batman: Arkham series and Hitman: Absolution respectively. You gain energy for Focus by completing objectives and stealing items. This energy can then be used in a variety of ways to aid in Garrett's endeavors. Activating it will light up the area around Garrett and provide him with insights into different elements of his environments.
While sneaking, activating Focus will reveal areas where Garrett can hide or climb through to get to other areas. Once you get to your destination, Focus can reveal people, or hiding places of particularly valuable items. When in a jam, Focus can slow down time to allow you to pick pockets or locks more quickly (currently, Focus slows time to about 1/3 speed). Lastly, when the chips are down and you have no option but to fight, Focus will present you with the weakpoints of your enemy. You can choose only one of the weak points for a single devestating attack or you can choose many of them to perform a devestating combo attack.
The most important thing to remember is that this all requires energy which needs to be refilled. Opportunities to refill the guage are generally tied to the results of using it well so using it properly is important.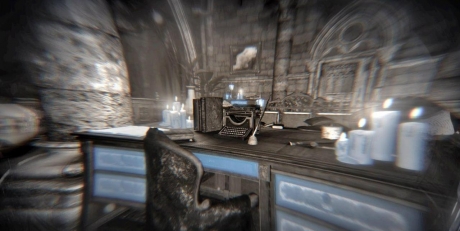 Upgrades
The money Garrett loots can be used to upgrade his equipment and supplies, whilst the loot he finds serves to decorate his hideout.