Soul Sacrifice is a third-person action/adventure game with RPG elements. The player character is a sorcerer that can be selected from multiple types and have various customizations. The abilities ("sacrifices") are part of this customization, which allows the game to have roles such as tank, ranged caster or melee DPS.
Mana is not the resource used to utilize magic as is typical for the RPG genre - players must instead make sacrifices such as losing blood to attack the enemy. When players defeat an enemy, they can choose to either sacrifice it or to revive/help it. Players will receive different things depending on what they choose to do.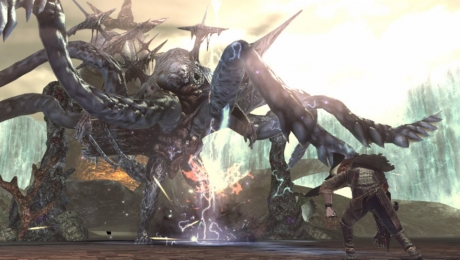 The game will feature four-player cooperative play and the ability to sacrifice party members to destroy powerful foes. The slain party members are not given the usual recognition in a game, such as experience points or loot. When going against boss creatures, all of the players must decide to either sacrifice or save the creature.