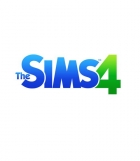 The Sims 4 is a life simulation game that will be released for Microsoft Windows sometime in early 2014. This will be the fourth game released for the series The Sims. You will be able to playThe Sims 4 in a single player offline mode and the game was intended to be played offline, though you will still be able to use the online component to interact with friends. This is also a perfect game to take on the run since it does not require a constant internet connection.
The Sims 4 Brainwaves
18 days ago, 1 replies

In preparing for The Sims 4's release this September, EA have released their Create-A-Sim demo which...

21st July, 0 replies

While watching a gameplay walkthrough presentation for The Sims 4 that was posted a few days ago, some...

27th June, 0 replies

The Sims 4, the upcoming entry in the long-running simulation franchise, will be shipping without the...
Share The Sims 4 with others