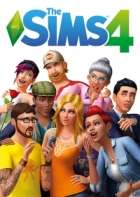 The Sims 4 is a life simulation game that will be released for Microsoft Windows sometime in early 2014. This will be the fourth game released for the series The Sims. You will be able to playThe Sims 4 in a single player offline mode and the game was intended to be played offline, though you will still be able to use the online component to interact with friends. This is also a perfect game to take on the run since it does not require a constant internet connection.
The Sims 4 Brainwaves
13 days ago, 0 replies

Like realising that your blind date is Sarah Jessica Parker or Kevin Spacey when every other participant...

1st October, 0 replies

When I reviewed The Sims 4 last month I noted that it felt somewhat devoid of content and ripe for expansions....

5th September, 0 replies

Users who pirate EA's The Sims 4 will find that they won't be able to make out much of what's happening...
Share The Sims 4 with others