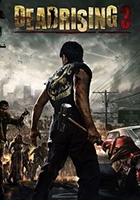 Dead Rising 3 is a survival horror game developed by Capcom and published by Microsoft Studios exclusively for the Xbox One. It represents the third mainline entry in the Dead Rising series and takes place in Los Perdidos, California, following a new main character named Nick Ramos. The game has a darker, grittier look than previous entries.
The game takes place 10 years after the events in Dead Rising 2. Many of the franchise's main mechanics return but are more refined, expansive and accessible. The game takes place in an entire city where the player is free to explore not just the city scape but every building in the city with no load times. Weapon crafting returns but now you can craft your weapons on the fly anywhere, although this does come with the danger of being attacked. Driving has returned but zombies now have the ability to grab on to your car and try to drag you out of it.
Dead Rising 3 Brainwaves
31st October, 0 replies

Steam's annual Halloween sale has kicked off. It features discounts on over 450 'spooky titles', including...

23rd April, 0 replies

It has finally been announced that the Xbox One will be launching in Japan later this year, on September...

20th January, 0 replies

If you didn't enable automatic updates on your Xbox One then you're in for a shock if you try to play...
Share Dead Rising 3 with others