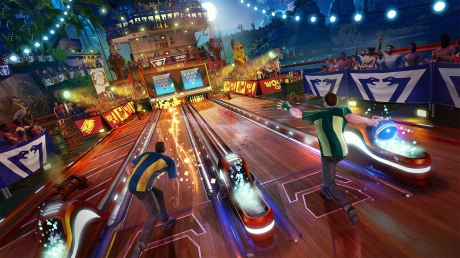 Bowling is one of the sporting activities found in Kinect Sports Rivals. It is similar to the bowling game found in the original Kinect Sports, so you mimic the gestures you would make when playing bowling (right down to picking up the ball itself).
However, this version utilises the Kinect 2.0 sensor's improved tracking to allow for better gameplay accuracy, and the backdrops are much more vibrant than the neon bowling arenas found in the original title.
You will be able to play the game in single player, against the AI, or online or locally against a friend.