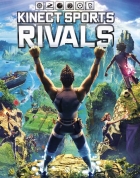 Kinect Sports Rivals is an upcoming motion-sensing sports game being developed by Rare and set to be published by Microsoft Studios exclusively for the Xbox One. It was set to be released as a launch title for the Xbox One, but was pushed back to Spring 2014, to allow Rare to polish it more.
The latest entry in Rare's Kinect Sports series of games, this is set to be the first entry on the Xbox One and will in turn utilise the Kinect 2.0 sensor for the first time. New sports include bowling, jetski racing, rock climbing, soccer, target shooting, and tennis.
Kinect Sports Rivals Brainwaves
16th May, 0 replies

The recent announcement of Kinect being unbundled from future Xbox Ones - and thereby allowing Microsoft...

23rd April, 0 replies

It has finally been announced that the Xbox One will be launching in Japan later this year, on September...

24th March, 0 replies

Making his videogame voice-over debut, David Tennant will narrate your adventure in Xbox One's Kinect...
Share Kinect Sports Rivals with others