Kinect Sports Rivals is the latest entry in Rare's Kinect Sports motion sensing series of games. Rivals is the first 'next gen' entry for the franchise and thus the first to make use of the Kinect 2.0 sensor for improved motion controls.
The new Kinect sensor is 10 times more powerful than the original Xbox 360 one, and allows developers to track even your hands and individual fingers, allowing for a much more accurate motion sensing experience.
You will participate as a member of one of three global teams, which are the Wolf Clan, Viper Network and Eagle Legion. It's not clear exactly how the teams will play into the overall game (like leaderboards or a monthly competition amongst them all), other than serving as rivals during the various sports.
The Sports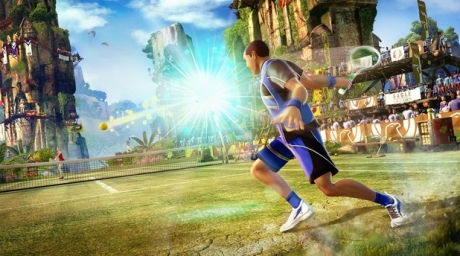 Kinect Sports Rivals features the following sporting activities:
You will progressively master these sporting events by leveling up, gaining fame and unlocking rewards.
Pre-Season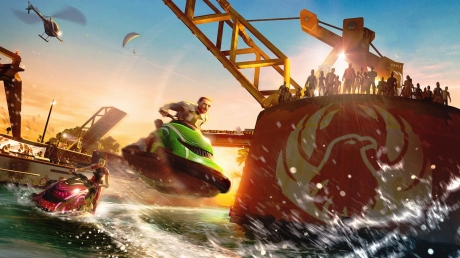 Since the game was not finished in time for the Xbox One's launch, Rare announced a Kinect Sports Rivals Pre-Season. This is essentially a free trial of the Jet Ski Racing found in the game.
Players who download the game between November 22nd and November 30th will also receive additional bonuses, such as the "Founder" in-game title, a special in-game wetsuit and special jet ski.
Also available as part of the Pre-Season package is the Kinect Sports Rivals Hub, which allows players to track the results of multiplayer challenges amongst their friends.
Multiplayer
All of the sports in the game feature multiplayer components, so you can compete against your friends, both in terms of online challenges/leaderboards and also in split-screen multiplayer.
Champion Feature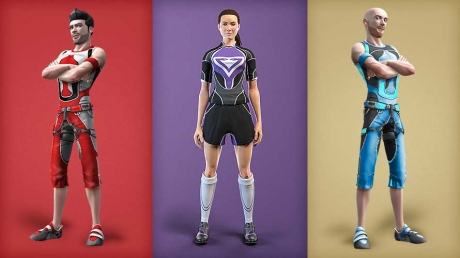 You can use the Kinect sensor to scan your body and facial features and have these put into the game, so you can truly play as yourself.
In what the development team are calling the 'Champion' feature, the game will essentially create an avatar that looks like yourself, only kitted out in appropriate sporting gear and given an athletic appearance.
Using the Xbox One's cloud functionality, your Champion can also appear in others games if you want them to. And because your champion learns to play like you it adds an extra layer to the AI opponents you find in the game.