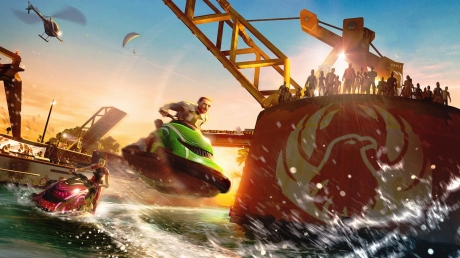 Wake Racing (also known as Jet Ski Racing) is one of the sporting activities found in Kinect Sports Rivals.
You control the speed and direction of the vehicle using your hands and body, imitating the stance you would use if you were riding a one-man vehicle like an ATV or jet ski. The new sensor allows you to finely control the direction of your jet ski, and also lean forwards or backwards for jumps.
You can boost the speed of your jet ski, either by shouting out 'speed boost' or stamping down your foot.