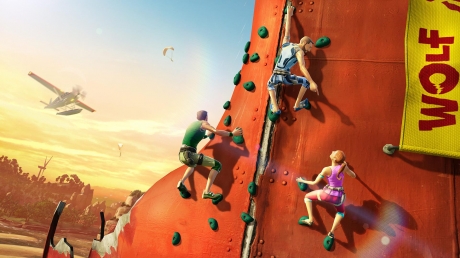 Rock Climbing is one of the sporting activities found in Kinect Sports Rivals.
By imitating the movements you would make if you were climbing a wall yourself, whilst aiming at the hand-holds scattered on the surface of the wall, you make your in-game avatar scale the face of the wall. You must also open and close your hand to imitate gripping the hand-holds.
You compete against other climbers and must try to reach the summit first. Along the way, you can hinder competitors by, for example, pulling on their legs or back and flinging them off the wall.