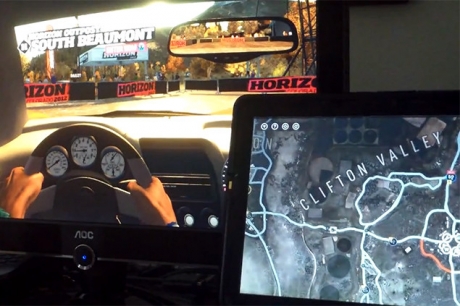 Forza Horizon also features SmartGlass functionality.
Using SmartGlass, players can easily move around, explore and interact with the complete map of the Forza Horizon game world through intuitive gestures on their tablet or mobile device while seamlessly playing the game on their TV screen.
With SmartGlass, once a route is set on your device it automatically appears onscreen in-game, without the need to pause.