Note that all info is subject to change, as the Japanese game has not been localized in the English language and may be changed.
In Rieze Maxia, a world where humans and spirits live together in harmony, the spirits support human civilization by granting wishes. There are two main countries vying for supremacy; Rashugal is an empire whose free use of Spirit Power has granted it incredible majesty and prosperity. A Jule is a developing country whose power is derived from the control of monsters and the might of its military.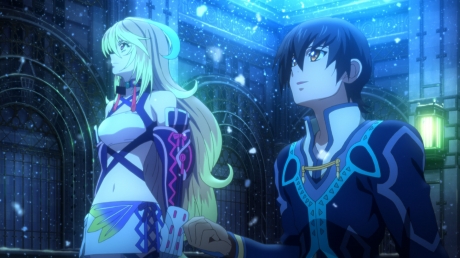 Jude Mathis is a young medical student studying in Il Fan, the capital of Rashugal. After a large number of patients are admitted to his hospital following a failed Spirit Arte experiment at a military base, he decides to investigate the cause and meets Milla Maxwell, a mysterious girl who is investigating the recent deaths of a number of spirits. Realizing that the new device is draining mana from the world, Milla and Jude set off on a journey to destroy it and restore the mana back to the world.