The Infected are split into four categories
Runners
Stalkers
Clickers
Bloaters
The Infected creatures were once human and/or animal, but have since undergone a strange mutation by a specialized strain of Cordyceps unilateralis - a highly contagious fungus that spreads through the air.
The host's physical appearance has completely changed in comparison to how they typically looked prior to infection, causing mushroom-like growths to sprout. All ability to think and behave as normal has been removed as well. All infected exhibit highly aggressive behavior and will mindlessly attack any creature that they come across.
The infection causes mushroom-like growths to distort their appearance and make their faces completely unrecognizable compared to their appearance prior to infection.
Runners
The 'runners' are in the early stages of the infection, usually taking full control by around 48 hours after contracting the infection. They have full sight but limited hearing, what they do have is great speed. Normally they encounter their targets via sight and chase them down usually in a swarm like fashion in order to consume or otherwise infect their prey.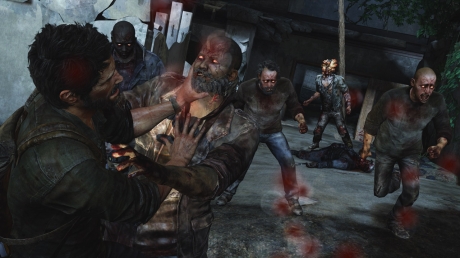 Stalkers
These are a form of infected caught between the evolution between a runner and a clicker, still with limited sight, a stalker will use some form of echolocation to find its prey.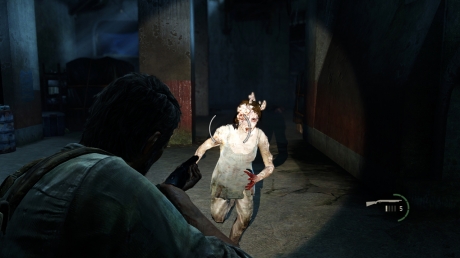 Clickers
A more evolved state of the infection, where the mushroom-like growths have vastly changed their appearance in a variety of forms. One consistent feature is a loss of sight which has lead to a clicker using a then higher sensitive hearing and echolocation using their teeth in a 'clicking' like fashion. Clickers are much more dangerous than runners, and with their deformed and enlarged jaws and teeth, one bite is fatal.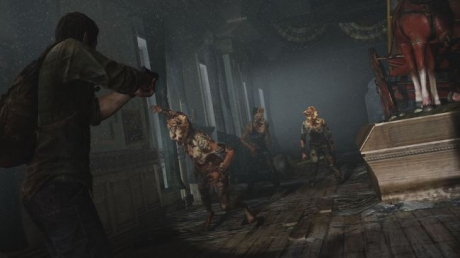 Bloaters
This is a highly evolved form of infected, which takes a long period to form. Like clickers they use echolocation to find their prey, but with a hard outer shell which protects them form various weapons, they are a challenge and take a long time to kill.