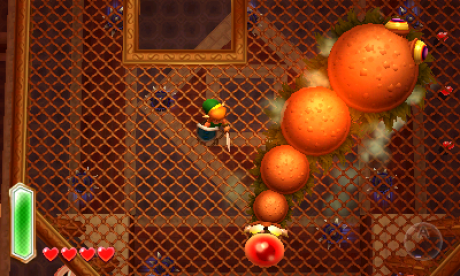 The Moldorm is similar to the Mini-Moldorms found in the game. However, it is much larger and tougher to defeat.
Most of its body is invulnerable to Link's attacks and if he strikes any part of the body besides the weak point at its tail Link will be thrown backwards and potentially dropped down to the floor below (as shown in the image above, there are holes in the floor).
The Moldorm begins to move faster and faster the more it is damaged, building up into a frenzy of activity that makes it increasingly difficult to damage and to dodge.