Game & Wario features hundreds of collectibles, which are found through what the game calls 'Cluck-A-Pop'.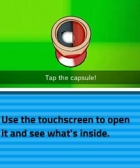 You'll find tokens throughout the game which you can pick up when you see them. You can then use your hard-won tokens in the chicken machine to get a capsule, which in turn can be opened to reward you with a prize.
You get one prize capsule per token, and these capsules can contain a variety of different items, including in-game prizes, new games, and tips.