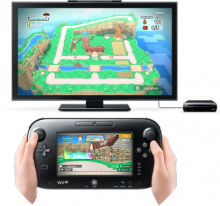 Taxi is a single player driving action mini-game, hosted by Dribble and Spitz.
It's Dribble and Spitz's job is to drive passengers to their destinations. But when invaders from space attack and try to abduct their passengers, you've got to take down the UFOs.
You use the GamePad to shoot down the UFOs from inside the taxi.