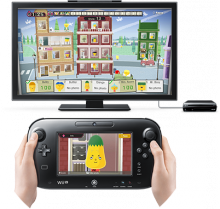 Shutter is a single player photography game hosted by Mona.
You must find five targets in a crowd of characters and take their photos. You'll get points based on the quality of your photos, and you'll even earn bonuses for capturing rare creatures on film.
You must move the controller up and down and left and right to capture your targets in the viewfinder.