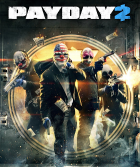 Payday 2 is a cooperative first-person shooter that is developed by Overkill Software and published by 505 Games. It was released on August 13, 2013 for the Xbox 360, Playstation 3 and Microsoft Windows.
The game is the sequel to Payday: The Heist and again revolves around the player performing heists and robberies. It has many improvements over its predecessor, including the ability to customize weapons and masks, as well as actual classes. Payday 2 will also offer at least 30 different heists, all with multiple ways to complete them.
Payday 2 Brainwaves
30th January, 0 replies

At the end of every month I wait patiently for the good men and women of SoA to tell me what games will...

30th January, 0 replies

So here is what you'll be getting for free with your subscription to Playstation Plus for the month of...
Share Payday 2 with others