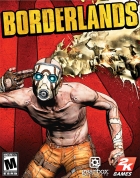 Borderlands is a space western, first-person shooter with RPG elements that was created and developed by Gearbox Software for PlayStation 3, Xbox 360, Microsoft Windows and Mac OS X.
The game was first revealed in the September 2007 issue of Game Informer magazine, and was first released on the PlayStation 3 and Xbox 360 in North America on October 20, 2009, in PAL countries on October 23, 2009, and in Japan on February 10, 2010. It was subsequently released on Windows (in North America on October 26, 2009, and PAL territories on October 29, 2009), and Mac OS X (on December 3, 2010). The Mac OS X version was published by Feral Interactive.The sequel, Borderlands 2, is currently in development and is slated for release in North America on September 18, 2012.
Borderlands Brainwaves
18th April, 0 replies

The creator of the Borderlands series of first person shooters, Matthew Armstrong, has left Gearbox Software. Armstrong...

13th August, 0 replies

The latest Borderlands: The Pre-Sequel trailer features lots of mayhem, big guns, and of course our favourite...

4th July, 0 replies

With Borderlands: The Pre-Sequel set to launch this October, developers Gearbox are giving us all a sneak...
Share Borderlands with others