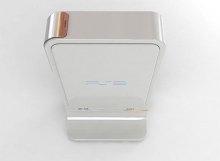 A Playstation 3 concept image.
The Playstation 3 was first unveiled to the public at the Electronics Entertainment Expo (E3) in 2005, along with the boomerang prototype controller. This is where the world saw the infamous Final Fantasy VII tech demo, as well as a demo of Metal Gear Solid 4, both of which were run on software development kits and/or comparable computer software. Both the console and controller were silver in color. This prototype would have 6 USB slots, 3 Ethernet ports, and 2 HDMI ports.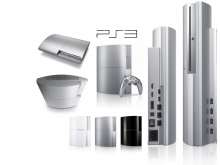 At E3 in 2006, the final console was shown, which was now black in color and would come in two different models, 20GB and 60GB. These versions differed from the prototype shown a year earlier, as they only had one HDMI port, one ethernet port and 4 USB ports.