A number of areas in Mass Effect are initially inaccessible, and a number of containers are "locked" as well. These use two different types of lock, which can be bypassed as follows:
Hacking: Any form of terminal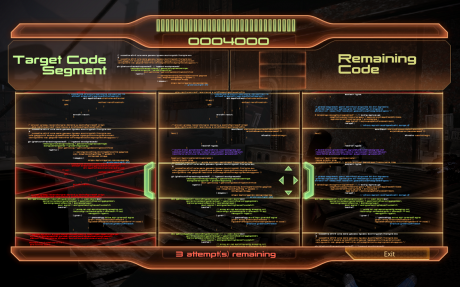 You are shown a code segment at the top of the window, and must navigate to a matching code segment and select it. Once you have done this three times, the hack is successful. However, you have a time limit, so you must move quickly.
Bypassing: Datapads, Safes and Doors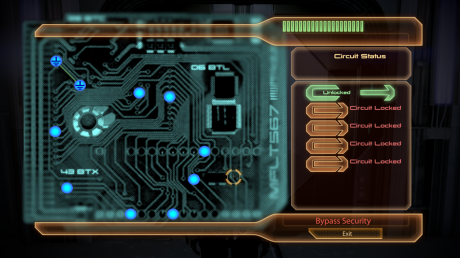 Bypassing is a memory game which involves finding pairs. There are five differnet patterns and ten dots on the window. Two dots will show each pattern. By hovering over a dot, you see which pattern is on it. Connect two dots with the same pattern, and one lock is bypassed. There are five locks in total.