Travel within systems is accomplished by the use of the Normandy SR-2, a Cerberus star cruiser modelled on the destroyed SSV Normandy SR-1, and once again piloted by Jeff "Joker" Moreau. This is given to Commander Shepard by the Illusive Man early in the game.
You can only land on certain planets, but every planet can be mined for resources using the Normandy's probes, from orbit.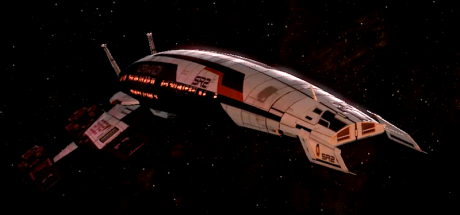 However, the galaxy is large, so Mass Relays are used to travel large distances. They accelerate ships above the speed of light by reducing their mass so that they can continue to accelerate. The Omega 4 Relay is a special relay that goes to the galactic core, which can only be accessed if your ship has a Reaper IFF transponder, acquired near the end of the game.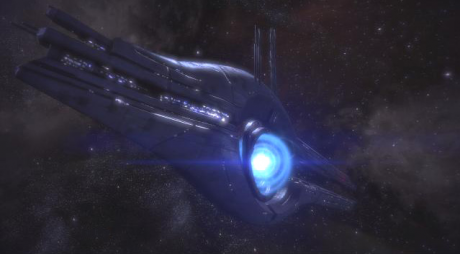 Shepard directs the ship from a galaxy map, using this to choose a system and then a planet within that system. Within a system, the ship is directed by the mouse, moving in the direction that the mouse moves whilst the mouse button is held down, or by the analog stick.