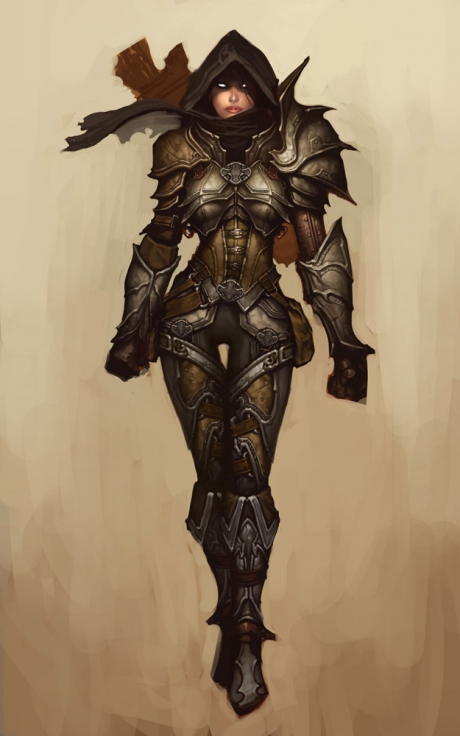 Female Demon Hunter concept art.
The Demon Hunter is a ranged attack class which specialises in deadly marksmanship (especially bows and crossbows) and traps.

As such, she in part resembles a mixture of the Amazon and Assassin classes from Diablo II. She is fueled by discipline and hatred; hatred being a regenerating resource that is used for attacks, whilst Discipline is used for defensive abilities. The Demon Hunter was the fifth and final playable character to be revealed by Blizzard, and was announced at the October 2010 Blizzcon.