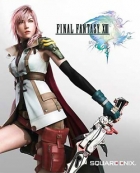 Final Fantasy XIII is a role-playing game developed and published worldwide by Square Enix for PlayStation 3 and Xbox 360.
The game was first released in Japan as a Playstation 3 exclusive on December 17, 2009. In North America and Europe the game was released on March 9, 2010. One year later In Japan, the game was released for the Xbox 360 on December 16, 2010.
Final Fantasy XIII Brainwaves
17th October, 0 replies

Final Fantasy XIII was originally planned as a grand creation spanning three different games with varying...

4th April, 1 replies

Square-Enix wants to return to the business of making Japanese games for the core gamer. That was the...

14th October, 2 replies

Think back to the beginning of the current generation. At the time, Final Fantasy XIII was one of the...
Share Final Fantasy XIII with others