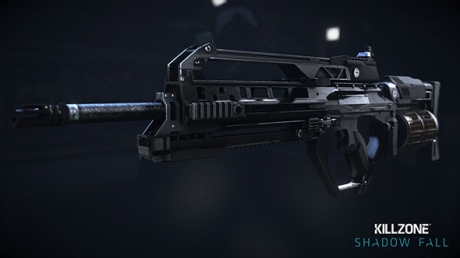 The StA-55 Assault Rifle is the standard issue Helghast assault rifle.
It has a high fire rate with a big magazine. It's the perfect all-round weapon if you don't require high accuracy.
The StA-55 also sees the re-introduction of attachments. You can switch out various sights and optics, secondary weapon attachments, grips, flashlights, silencers, and more.