Like all of the mainline games in the Killzone series, Shadow Fall is primarily a shooter and is played from a first-person perspective. The game is set to future a multitude of both traditional weapon types and futuristic ones that capture the spirit of the futuristic setting of the series.
Game Modes
There are two main game modes for Shadow Fall, the single-player campaign and the multiplayer mode. The campaign follows the story of Lucas Kellan, who is a Shadow Marshall, as he explores the war happening between the Helghast and Vektans. Progression is done by levels, like a majority of first-person shooters.
The multiplayer mode is similar to previous versions, although there are only three classes now. All weapons, maps and abilities for the classes are unlocked from the beginning and instead of a XP progression system, progress will be tied to completing in-game challenges.
For more on the multiplayer, check out the MP section.
Melee System
Like its predecessors, Shadow Fall will feature melee attacks and take downs. In the first gameplay video released for the game, the player character is seen taking out an enemy with his knife. It also seems to be possible to chain melee kills - after killing off one enemy with a knife the player can look up, spot another enemy solider, and toss the knife at him for a clean kill.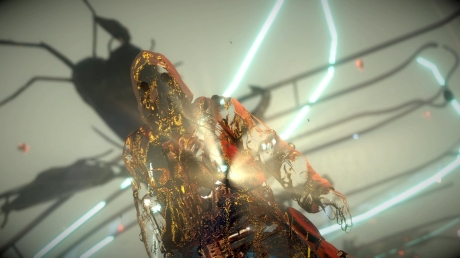 Cover System
The cover system from the last two Killzone console games has been refined slightly for Shadow Fall. Just as in those games, you can take fixed cover behind walls whilst maintaining a first person perspective, and then pop in and out of cover to return fire at enemies.