Killzone: Shadow Fall takes place 30 years after the events in Killzone 3. Over the course of this period the Helghast home planet of Helghan has slipped further and further into ruin and chaos following on from the war with the Interplanetary Strategic Alliance (ISA) and the radiation produced by the destruction of petrusite missiles above Helghan, to the extent that the ISA are allowing Helghast reguees to resettle on the planet Vetka.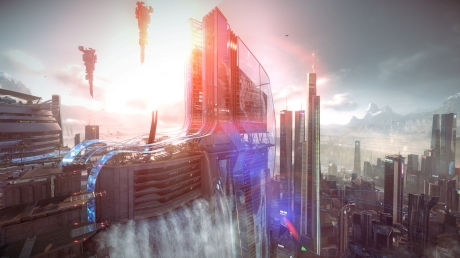 This in itself causes tremendous tension. The Vetkan and Helghast people are strictly divided by a large security wall in an attempt to keep the tension at bay. The two groups live strikingly different lives despite being in such close proximity, and the 'cold war' between them has been heating up.
You play as Shadow Marshal Lucas Kellan - a member of an elite group of special forces tasked with mainting the delicate balance bbetween the two races. Your group responds to everything from bold attacks, to quiet infiltrations, and must adapt and think on its feet as it faces a variety of escalating events that could destroy the home world.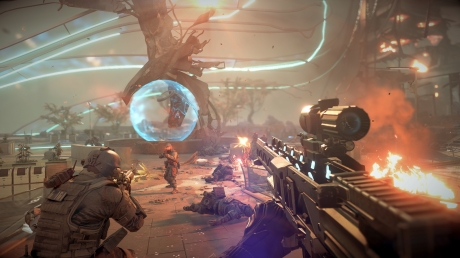 At the start of the game a surprise attack levels a peaceful square on the Vektan side of the wall, whilst Helghan stealth troops lay waste to the survivors of the blast. You soon find yourself in the middle of a converging conflict between Helghan and Vektan aircraft.