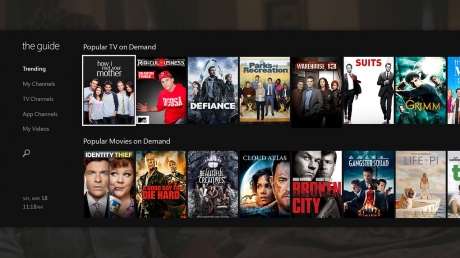 Xbox Video is Microsoft's TV and movie service. You can watch these on your tablet, PC, or TV through both Xbox 360 and Xbox One, either by buying or renting them.
TV shows are accessible the day after they air, whilst movies covers the latest DVD and Blu-Ray releases. The service doesn't require you to download them either - you can start watching right away at 1080p.
Many of these releases also support Microsoft's SmartGlass, and you can of course use Kinect voice commands and gestures.