Once the first rumours that the Xbox One would not play used games and would be an online-only device began to surface the console instantly became a source of controversy.
DRM & Online-Only
This controversy was for the most part proved justified when, with the Xbox One's official reveal, it became apparent that they were more than just rumours. During the reveal conference, Microsoft emphasised the 'always-connected' nature of the console and various DRM (Digital Rights Management) features, which would tie game ownership (both digital and physical) to a user's Xbox Live account. This would, in effect, make an internet connection mandatory for all games, both single and multiplayer.
Microsoft, in responding to the criticism that this generated, reasoned that these policies would allow you to access your entire library of games from any console, not just your own, and that you would be able to share your game library with 10 designated friends or family. The downside would be that you would have to connect to the internet at least once every 24 hours, else the game would become non-functional, but that this too would have its own benefits, allowing you do downloaded updates for games.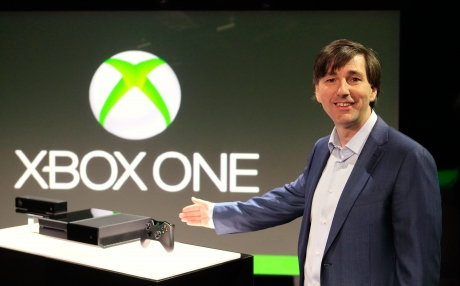 Don Mattrick, who was President of Microsoft's Interactive Entertainment Business at the time, suggested that those without internet connections should buy an Xbox 360 instead. His comments, which caused a severe backlash in the gaming community, were partly attributed to his departure from Microsoft soon thereafter.
Used Games
Initial rumours also suggested that Microsoft would impose severe restrictions on used games. The actual plan that they rolled out involved giving gamers the ability to trade in their used games, or transfer a game directly to any Xbox Live friend on their list.
This plan was also heavily criticised. Many gaming outlets complained that this would be the thin end of the wedge, and the start of the road to outright banning used games. Microsoft's response was that it would be down to each publisher to determine whether used games could be played or whether they would require an activation fee. This, again, caused a large backlash against the console.
Microsoft's Policy Reversal
After continued and sustained criticism of these two planned features Microsoft eventually relented and dropped the plans. In an official statement release on June 19, Microsoft announced that these policies had been dropped and that the Xbox One would instead function in a similar way to the Xbox 360.
This climb-down, which was referred to as the 'Xbox 180' by some gaming outlets, meant that the console was no longer 'online-only', would not require disc authentification, and that there would be no additional used game restrictions. But it also meant that Microsoft was forced to drop the family sharing plan, and that the console would require a day-one patch.
All games can therefore be played offline, and an internet connection is required only to initially set up the game on your console.
Another thing removed was the region locking on the system, something that previous Microsoft systems had, meaning that games from any region will work on any system.
Mattrick announced his departure from the firm on July 1, 2013.
Other Sources of Controversy
A number of other, more minor sources of controversy revolved around the Xbox One's Kinect sensor.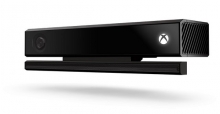 Many attributed the high launch cost of the system to the bundling of the Kinect sensor with the system.
Others expressed concerned about the privacy implications of the Kinect sensor, which was initially required to be plugged in at all times (this policy was later dropped). It was contended that the increased amount of data which could be collected with the new Kinect (such as a person's distinctive facial features and heart rate) could be used for targeted advertising, and that despite Microsoft's privacy policy prohibiting this, there was nothing to stop them later changing it.
Microsoft's Response
Again, in response to these criticisms, Microsoft ultimately dropped or amended these policies. Players are now given complete control over when Kinect sensing is 'On, Off or Paused', and that all user generated content created using Kinect would be under the sole control of the individual user.
Although the decision to require Kinect to be plugged in at all times was dropped, Microsoft still decided to bundle the device with the console in order to ensure a large enough install base to encourage development of Kinect-based games.