The following covers the history, development, and reveal of the Xbox One.
Development
Rumours of a new Xbox console began several years before the console's actual announcement. At this time it was commonly referred to as the 'Xbox 720', but more concrete rumours did not emerge until the middle of 2011, when early development kits were given to a select few developers. Codenamed 'Durango', the development kits were made widely available by the middle of 2012.
Numerous rumours quickly took hold, including that the console would support an upgraded Kinect sensor, cloud functionality, and also that it would introduce various restrictions on used games and be 'online-only'. These rumours, particularly the latter two, would be a particular cause of controversy for several months up to and then following the console's official announcement.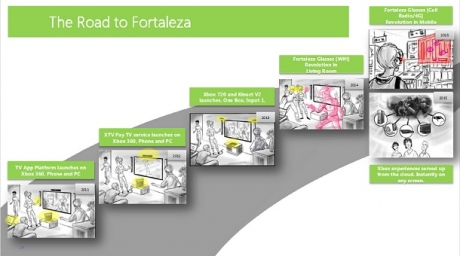 Supposedly leaked documents also surfaced, which highlighted what was called 'The Road to Fortaleza', a set of glasses which would provide players with heads-up displays, allowing for a more immersive gaming experience. This last rumour has yet to be substantiated in any way, however.
Announcement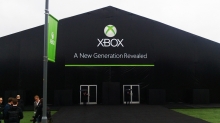 The Xbox One was first officially unveiled on May 21, 2013, when Microsoft set up a structure on the grounds of their headquarters and invited select members of the press to a press conference that would debut their new console hardware. This conference emphasised the platform's multimedia capabilities, and show off the new console hardware, new controller, and improved Kinect sensor, but made little mention of games.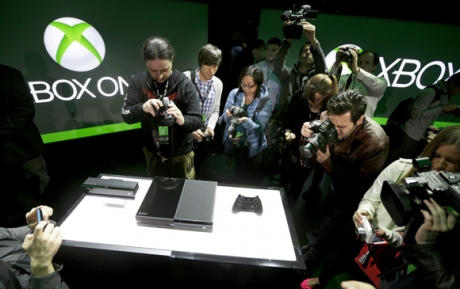 At E3 2013, during their press conference on June 10, Microsoft again showed off their new console, shining a spotlight on games this time around. They announced a launch window for the console, as well as the price point. The launch date was set at some time in November of 2013, and it was due to launch in 21 different markets (although this was later changed to 13). The price was set at $499.99 in the United States, £429 in the U.K., and €499 in Europe.