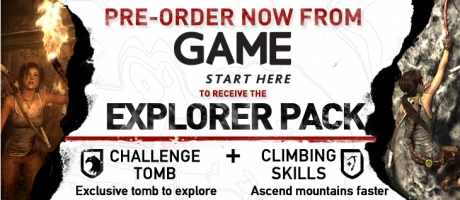 This exclusive bundle includes:
Challenge Tomb - An exclusive tomb for Lara to raid! In this new location, Lara will encounter all new environment puzzles that will test her abilities
Fast Climb Upgrade - Early access to the fast climb skill upgrade will let Lara ascend mountain faces more quickly. Handy when avoiding her attackers in a fight to take the higher ground!