Cover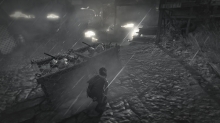 Lara will automatically crouch and take cover behind any waist high wall when enemies are near. When all enemies have been defeated Lara will automatically stand up to let you know the coast is clear. This will not only keep you on guard and inform you when enemies are near, but also let you know when it is clear to stand up and explore the areas.
Stealth Kills
When a enemy has their back to you they are open to stealth kills by approaching them carefully and pressing Triangle/Y to grab then and then Square/X to strangle them to death.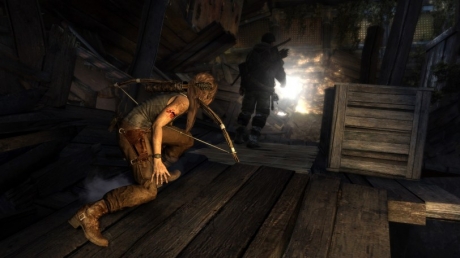 Stuns and Finishing Moves
When an enemy takes enough damage, they may fall over stunned. When this happens, a melee attack indication will appear over their head to indicate that a finisher is available. If you run up the the enemy and press Triangle/Y, Lara will perform a death finisher unique to the type of weapon she has equipped.
Dodge & Roll & Counter
Lara can dodge by pressing O/B and roll by pressing it twice. This is best used in combat to dodge and enemies attack. If you have purchased Lara's counter abilities in the Brawler section of her Survival Skills, a melee indicator will show up and allow Lara to counter and enemy attack. This works great on shielded enemies who block your attacks to kill them quick and easy.
Looting
Lara can loot any dead enemy by pressing Square/X to find ammo and Salvage, if you have purchased the Survivor skill that grants this.