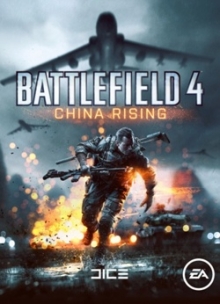 China Rising was the first expansion pack to be revealed for Battlefield 4. Those who pre-order the game will receive it free of charge.
China Rising takes place on mainland China and includes four additional multiplayer maps.
It is also safe to assume that China Rising will feature several new vehicles. In the artwork released for the DLC (see image on the right) both a new tank (speculated to be a Type 96G Battle Tank) and aircraft (H-6K Bombers) can be spotted.