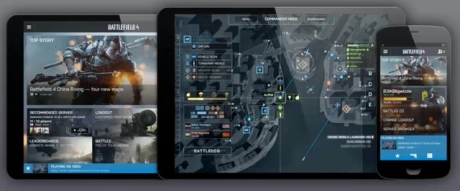 Commander mode returns to the series for the first time since Battlefield 2142. It allows one player on each team to take on the role of the Commander from their PC, console, or tablet. This player is given an overhead view of the battle scene and has the ability to direct his/her teammates using the tactical information given to him/her, as well as deploy certain powerful armaments and tactical resources.
If your team follows your orders everyone is rewarded with bonus points, and the Commander will gain access to new abilities. They can choose not to follow your orders, however, and even vote to mutiny if they want.
The commander's resources are divided into 3 distinct types: Support, Strke and Intelligence. The following pages detail each of these resource types in turn.