Strike Resources are the commander's offensive capabilities.
Gunship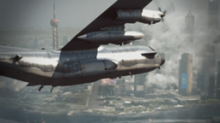 This allows the commander to deploy a gunship in a designated area. The gunship contains at least three offensive weapons capabilities: a 105mm cannon, a 40mm autocannon and a 25mm minigun, making it extremely potent.
Infantry Scan
Infantry scan allows the commander to spot enemy troops on the ground.
Satellite Scan
The commander can also spot enemy vehicle movement using a satellite scan.
Tomahawk Missile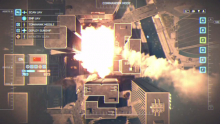 A Tomahawk Missile is a long range cruise missile capable of being launched from a surface platform. The missile takes roughly 15 seconds to hit the designated target area.