Spectator Mode has been confirmed for the PC version of Battlefield 4. Spectator Mode allows people to view a player's match in first or third person, giving them full camera control as well as showing the player of choice's inventory. Alternatively, you can access a table top view of the battlefield.
You can also set up five 'free cameras' around the battlefield and flip between these various locales at will.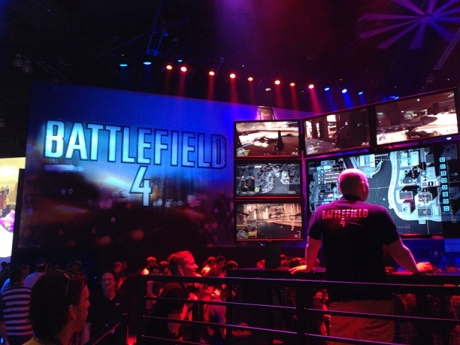 Image Above: the Spectator Mode debut showcasing at E3 2013.