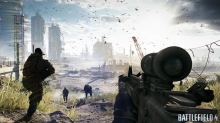 Battlefield 4 is a first-person shooter set in 2020, with a focus on 'modern warfare', and players having access not only to a wide range of modern weaponry including pistols, launchers, and assault rifles, but also a variety of land, air and sea-based vehicles.
Battlefield 4 also sees a number of small tweaks to the series' gameplay. There's now a peak cover system, for example, and character movement more closely obeys the laws of physics, with characters taking time to build up momentum when transitioning into a run.
Classes & Gadgets
A number of different gadgets will also be included in Battlefield 4, many of which are class-specific in the multiplayer part of the game (such as the Repair Tool for the Engineer class, and the PLD for the Recon class).
For more information check out the Classes and Gadgets sections.
Weapons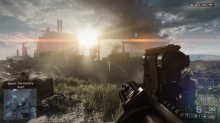 The weapon selection in Battlefield 4 is extensive. All manner of guns are accounted for, from assault rifles and carbines, to LMGs, SMGs and grenade launchers, as well as the good old fashioned Shotgun, Pistol and Sniper rifle.
Each weapon is also heavily customizable in the weapon load-out screen, with the ability to use a variety of different types of ammunition, optics/scopes and hundreds of different accessory combinations.
For a complete list and breakdown, see the Weapons section.
Vehicles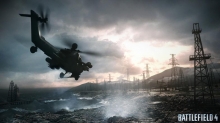 Vehicles have tended to play a large role in the Battlefield series and that continues to be the case. You'll go to war on both land, at sea, and in the air. A wide variety of different armored land vehicles, helicopters and fixed-wing aircraft, and naval craft will be playable in the game - both in multiplayer and in the single player campaign.
For a complete list of vehicles, see the Vehicles section.
Multiplayer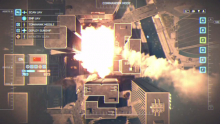 As ever, the key draw for many will be the game's multiplayer. In many ways similar to Battlefield 3, Battlefield 4 expands on the multiplayer in previous entries and supports up to 64 players in each match on PC and next generation platforms, and also sports the return of the popular Commander Mode.
For more information on the multiplayer aspect of the game, head on over to the Multiplayer section.
Destructible Environments
Impressive graphics and destructible buildings have always been a part of the Battlefield series, but Battlefield 4 aims to take things to a new level. Developed on the new 'Frostbite 3' engine, Battlefield 4 delivers stunning graphics and even more destructible terrain, vehicles, and buildings for you to destroy to your heart's content.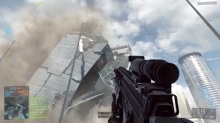 Battlefield 4 will be the first game in the series to feature what is being nicknamed 'Levolution', where every multiplayer map can be drastically altered as a result of the level of destruction in the game. In Siege in Shanghai, for example, the skyscraper can be made to fall, completing altering the map's landscape as a result.