inFAMOUS: Second Son is set seven years after the previous games in the series that focussed on the character Cole McGrath. Since then the world has apparently undergone a large-scale transformation and the government has seemingly morphed into a totalitarian menace.
The game takes place in the real-world setting of Seattle (as opposed to the fictional cities of the previous two games), and will feature landmarks from the present day, although it is set within the inFAMOUS universe.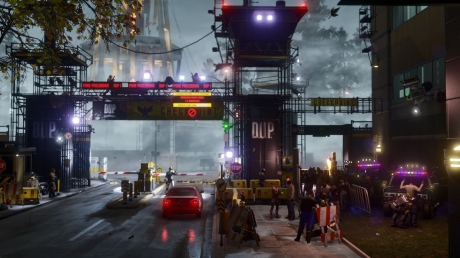 Delsin Rowe, a rebellious 24 year old who believes he's always been destined for greatness and who has never been particularly respectful of authority, finds himself caught in the DUP's sights and decides to fight back against the police state.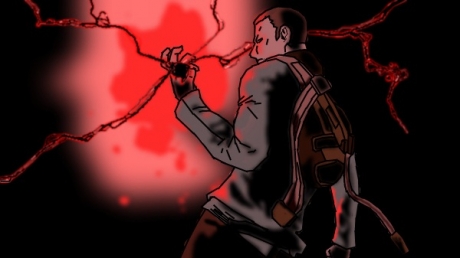 Delsin was actually a regular human... until a life-changing event happens. In the process of saving passengers of a fiery bus wreck he discovers he has gained the ability to manipulate and transform into smoke, presumably acquiring the power from one of the passengers in the bus wreckage.
Anyone showing signs of being a so-called "bio-terrorist" (also known as conduits) is immediately handed over to the Department of Unified Protection (DUP) — a government agency created to ensure there is never a repeat of the catastrophic events of Empire City and New Marais, and so Delsin becomes public enemy number one. The DUP's job is to identify conduits, track them down and then hold them without trial in containment facilities.
When a vehicle transporting conduits crashes a number of conduits escape and become fugitives. This gives the DUP the opportunity it needs to show its power; it locks down Seattle, imposes roadblocks, and sets up scanner and security systems.