Much like the previous games in the inFAMOUS series, Second Son is an open world action/adventure title where you control a protagonist with a unique ability to manipulate certain elements and use them to his will. Alongside this combat aspect is an emphasis on free-running/platforming to navigate the city.
Abilities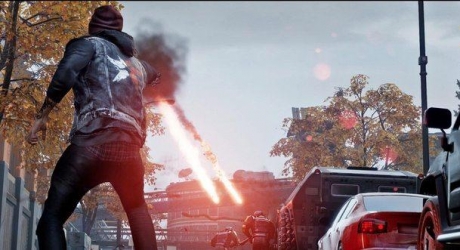 Instead of the ability to manipulate and control electricity, the player will be able to control and manipulate smoke and fire, with the upgrade path being determined by the decisions you make throughout the story.
In the first trailer for the game, Delsin is seen using these powers to destroy an armored vehicle, and then using the chain wrapped around his right wrist as a weapon.
The smoke-related powers at your disposal are known to include a smoke projectile, as well as fireballs. Dlesin also has a 'smoke dash' ability.
Delsin isn't just limited to smoke/fire related powers, however, he also has a natural power that allows him to absorb other conduits' powers (and hence how he 'acquired' his first power in the first place).
Delsin is also able to use the chain he wields as an alternative weapon.
Karmic Choices
As in previous games in the series, Second Son will feature Karmic Choice gameplay.
Navigation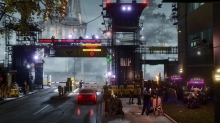 You will navigate the city in much the same way as you did in the previous inFAMOUS games, using a variety of platforming capabilities and your powers to make travel much faster than in other open world games.
As in the original inFAMOUS, the ducts on buildings around the city ban be scaled and used to navigate the open world.
Enemies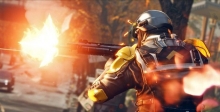 The enemies in Second Son will be much more intelligent and significantly more organised than those previously encountered in the series. The DUP is a highly organised police force, and so the enemies you face in the game will behave in a similar fashion to SWAT teams.
It's also known thatsome of the enemies you face will have certain supernatural abilities, including the ability to shield themselves from damage and move around much more quickly.
DualShock 4
The PlayStation 4's DualShock 4 controller has a number of features new to the platform, and Sucker Punch have made it clear that they wish to make full use of them.
So far, we know that Delsin will be able to absorb smoke by the user pressing both of their thumbs down onto the controller's touchpad, and that the touchpad will be used to free the conduits being held in cells.
It is also highly likely that the controller's 'Share' button will be functional, and that players will be able to record and share screenshots and gameplay from their sessions with others.