Early development began on the PlayStation 4 in 2008, just two years after the release of the PlayStation 3. The lead system architect was Mark Cerny, who would also later go on to host the company's first PlayStation 4 conference.
Development kits were first sent out to developers in 2012, leading to the first rumours and leaks for the console which became known as Codename Orbis.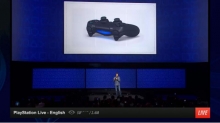 These rumours came to a head in early 2013, with Sony announcing a PlayStation event in New York on February 20, 2013, called 'See the Future', which was widely (and accurately) speculated to be the conference that would reveal the existence of the console.
The event, which was streamed worldwide, demonstrated a number of games for the upcoming console, including the latest entry in the Killzone and inFAMOUS franchises, as well as new Sony IPs DriveClub and Knack, third party games (Deep Down) and independent games (The Witness).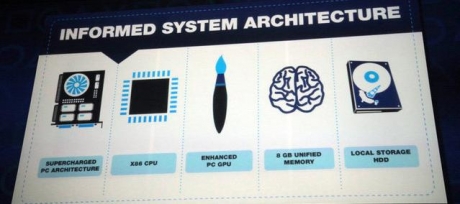 The first set of features were also announced for the platform (including Gaikai support and PlayStation Vita companion features), as well as rough hardware specs. The DualShock 4 was also revealed and its new features demonstrated.