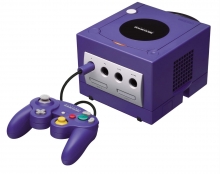 The console was conceived in 2001, when the Nintendo GameCube was released. Even at this stage Nintendo were keen for the focus to be on a new form of player interaction, rather than power. Nintendo developer Miyamoto explained their reasoning thus: "Too many powerful consoles can't coexist. It's like having only ferocious dinosaurs. They might fight and hasten their own extinction."
In 2003, engineers and designers were brought together to develop the concept further, and by 2005 the controller interface had taken form, though nothing had as yet been revealed to the public. Nintendo president Satoru Iwata later unveiled and demonstrated what was to become the Wii Remote at the September 2005 Tokyo Game Show.

The Nintendo DS heavily influenced the Wii's design. Nintendo considered copying the DS's touch-panel interface and even came up with a prototype but the idea was eventually rejected because of the notion that the two gaming systems would be identical. This was a shape of things to come, as in 2011 Nintendo unveiled the Wii U - the successor to the Wii that borrowed heavily from the design of the Nintendo DS in its control scheme.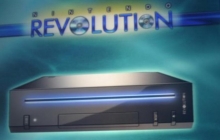 Up until April 2006, the new console had been known by the code-name "Revolution". However, by E3 of 2006 the console had be named the Wii. Nintendo's spelling of "Wii" (with two lower-case "i" characters) is meant to resemble two people standing side-by-side (representing players gathering together) and to represent the Wii Remote and Nunchuk.
The company has given several reasons for the choice of name, though this is perhaps the most well known:
"Wii sounds like 'we', which emphasizes that the console is for everyone. Wii can easily be remembered by people around the world, no matter what language they speak. No confusion."